Fraction Nation Getting Started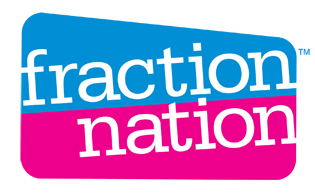 Fraction Nation
targets fractions and decimals – two of the most difficult concepts to teach and learn. Designed to develop the critical foundations of fraction fluency – conceptual understanding and procedural knowledge –
Fraction Nation
delivers fraction fluency through explicit instruction, extensive practice, and ongoing assessments.
Fraction Nation
guides students on a journey through sixty-four carefully crafted lessons to build a strong foundation in fractions and decimals – all in a 15-minute lessons.
Fraction Nation Getting Started
provides teachers with an introduction to the program components of
Fraction Nation
 and provides a foundation for successful implementation.

Details
Target Audience(s)
Additional Info
Format: Full-Day, Half-Day, In-Person, Webinar
Getting Started Fraction Nation Full-Day                   978-0-545-22313-3
Getting Started Fraction Nation Half-Day                  978-0-545-34540-8
Getting Started Fraction Nation Webinar                  978-0-545-22163-4
Back to Course List