Number & Operations – Base Ten GO Math!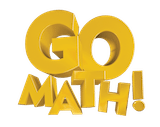 This three-day course focuses on number and operations in Base Ten for
GO Math!
students in grades K–2. The emphasis of this course is on developing a foundation of understanding of early number concepts, the significance of place value, and the four operations in order provide younger students a path to algebraic thinking.
Details
Target Audience(s)
Back to Course List