Coaching for GO Math!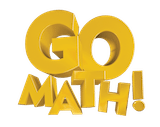 Team Coaching creates a collaborative community of
GO Math!
educators, synchronizing groups of teachers across grade levels and/or across a district, to deepen content knowledge for teaching, share experiences, and build teaching expertise. Team Coaching may include: lesson modeling, which provides teachers with professional development before, during, and after lesson delivery in their own classrooms with their own students; planning for units of instruction or lessons; and examining student work to plan next steps.
Details
Target Audience(s)
Back to Course List