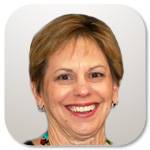 Development Manager, Lu Ann Weynand came to Math Solutions in 2005. She designs and provides K–8 professional development for district-level administrators, school-based math leadership teams, and teachers across the country. Lu Ann has facilitated partnership projects with grades 6–8 teachers in Savannah, Georgia; teacher leaders from Clear Creek Independent School District in League City, Texas; middle school teachers in Newport News, Virginia; and teacher leaders from Syracuse, New York.
Lu Ann brought with her nearly 30 years of educational experience as an elementary and middle school teacher in the San Antonio, Texas, area. In 2004, she received the NEISD School Board Recognition Award for Excellence in Mathematics Education.
Lu Ann holds a master of science degree in school administration from Texas A&I University and a bachelor of science degree in education from Southwest Texas State University.