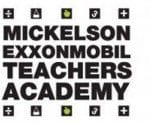 Mickelson Exxon Mobil Teachers Academy
Founded in 2005 by the ExxonMobil Foundation and professional golfer Phil Mickelson, the Mickelson ExxonMobil Teachers Academy offers a five-day program, with Academies in New Jersey, Texas and Louisiana, designed to provide third- through fifth-grade teachers with the knowledge and skills necessary to motivate students to pursue careers in science and math. Since its inception in 2005, Math Solutions has designed the curriculum, provided instructors, and managed the daily activities and logistics of the academy in the area of mathematics.

Bill and Melinda Gates Foundation
The Bill and Melinda Gates Foundation has partnered with Math Solutions to fund the development of Math Reasoning Inventory, a web-based formative assessment tool tool designed to make teachers' classroom instruction more effective. The MRI questions focus on number and operations and are based on content from the Common Core State Standards for Mathematics prior to sixth grade. MRI is free to educators and available at mathreasoninginventory.com.
With funding from the Bill and Melinda Gates Foundation, Math Solutions has been tasked to provide a professional development program that supports teachers' implementation of the Common Core State Standards in grades 7-10 mathematics classrooms to build their capacity as effective instructors. Using the Shell Centre's Formative Assessment Lessons (FALs), teachers will learn how to incorporate them into their established curriculum and integrate the Standards for Mathematical Practice into their daily instruction. Furthermore, Math Solutions will work with instructional leaders at all levels to help operationalize the Common Core State Standards (CCSS) and the Shell Centre FALs to ensure teachers have the appropriate support they need to be successful, and that the learning communities will sustain their new skills and knowledge after the life of the grant.