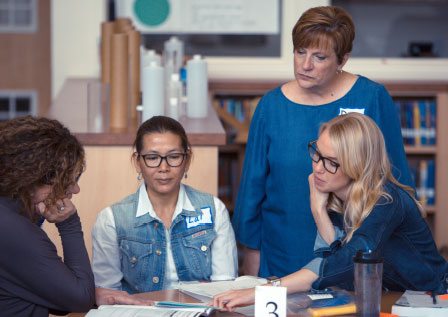 The goal of this course is to develop teaching and questioning strategies, using data to set goals, exploring beliefs and building trust. Coaches leave this course having developed a personal coaching toolkit that focuses on partnering with teachers to inspire student learning. Designed for new coaches, coaches new to coaching mathematics, and current coaches who are looking to improve their coaching experience.

Read our blog series about inspiring math achievement in your math classroom.
Learn more about hosting Developing Math Coaching Expertise at your school by filling out the adjacent form.
Learn More
To preview an Agenda complete the form below and learn how to develop your coaching skills.