Hear Marilyn Burns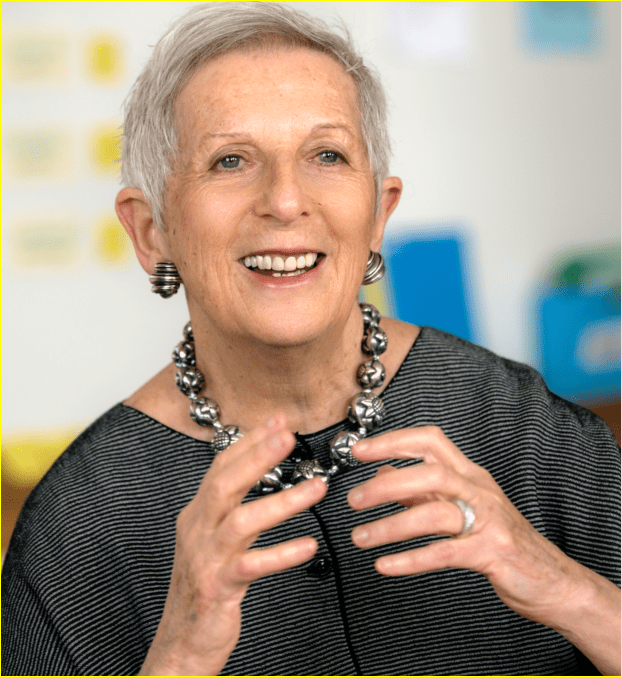 Join Marilyn Burns for Breakfast Wednesday, April 1 at 7 a.m.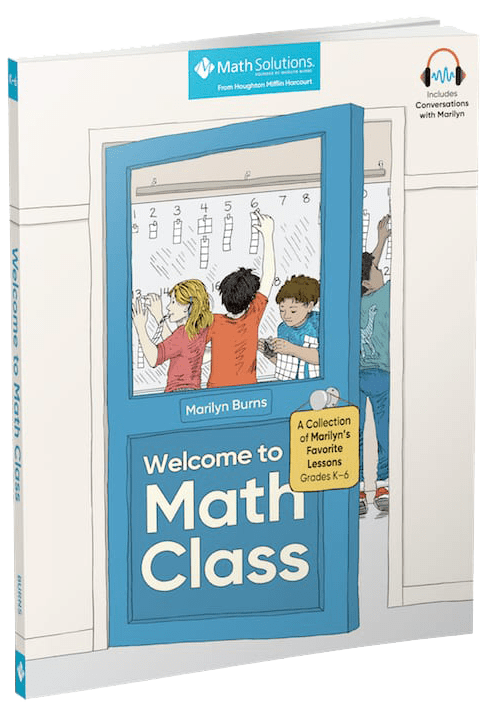 The Math Solutions® team is excited to see you at NCSM! Join us for breakfast on Wednesday, April 1 at 7 a.m. and hear from our founder, Marilyn Burns.
All NCSM attendees will receive a copy of Welcome to Math Class: A Collection of Marilyn's Favorite Lessons. Bring your copy to breakfast and get it signed after Marilyn's presentation!
Learn More
Join Us in Booth 122
Prizes:
BOOTH VISIT PRIZE: 50% off publications
PRIZE 1: Coaching Bundle
PRIZE 2: Faster Isn't Smarter & Smarter Than We Think Bundle
PRIZE 3: Copies of Math Positive Mindsets
PRIZE 4: School set of Number Talks
GRAND PRIZE: Math Talk + Math Workshop Bundle ($1000 value)
Other giveaways:
Publications in sessions
Math Talk Posters
Math Workshop Posters
Our Full Schedule:
Monday, March 30th
9:30-10:30
Math We Can!
Dr. Sue Chapman and Mary Mitchell
Michigan 1B
10:30-11:15
COFFEE WITH A COACH with Dr. Sue Chapman & Mary Mitchell & Prize 1 Giveaway
Booth 122
11:15-12:15
Why Aren't We There Yet?
Dr. Cathy Seeley
Columbus IJ
12:30-1:30
COOKIES WITH CATHY SEELEY & Prize 2 Giveaway
Booth 122
4:15-5:15
Ask, Listen, and Learn
Brenda Konicke and Jon Piriano
Columbus AB
Equity and Access for English Learners
Diane Reynolds and Meghan Toshner
Randolph 1B
Tuesday, March 31st
8:15-9:15
Math Positive Mindsets
Dr. Carrie Cutler
*receive a copy of her new book
Roosevelt 3A
9:30-10:00
COFFEE WITH CARRIE CUTLER & Prize 3 Giveaway
Booth 122
10:00-11:00
Hope, Belonging, and Curiosity
Lisa Bush and Le'Vada Gray
Randolph 1A
12:30-2:00
MEET SHERRY PARRISH & Prize 4 Giveaway
Booth 122
2:15-3:15
The Power of Number Talks
Sherry Parrish
Columbus IJ
3:30-4:00
MEET MATT LARSON & GRAND PRIZE GIVEAWAY
Booth 122
Wednesday, April 1st
7:00-8:00
MEET THE AUTHOR: Breakfast with Marilyn Burns
Grand BR CD
8:15-9:15
Coaching with a Growth Mindset
Laurie Ramsey and Sarah Hogg
Columbus CD
9:30-10:30
Comprehension is a Two-Way Street
Le'Vada Gray
Randolph 2

Concrete-Representation-Abstract-Trajectory
Treve Brinkman
Columbus G
1:45-2:45
Meeting the Needs of Diverse Learners
Brenda Konicke and Deepa Bhartha
Roosevelt 3
Changing the Story: Using Math Workshop
Jennifer Lempp and Skip Tyler
Columbus AB
Questions? Click Here to Contact Us