Looking for instructional strategies to engage ALL your learners?
Open the door to understanding by designing lessons that develop students' mathematical proficiency while simultaneously supporting the language and communication skills needed for thinking, reasoning, and sense-making.
With our full day Supporting English Learners in Math course you will experience lessons intentionally designed for English learners and then analyze the strategies within the lessons as you recognize their role in building understanding and producing language. Discover the benefits of a lesson design process and practice adjusting lessons for the varied levels of English learners in your classroom.
You will leave this course equipped to:
Recognize the unique language development and communication needs of English learners
Support students with varying degrees of English proficiency
Implement lessons and instructional strategies that build proficiency with English and promote thinking, reasoning, and making sense of mathematics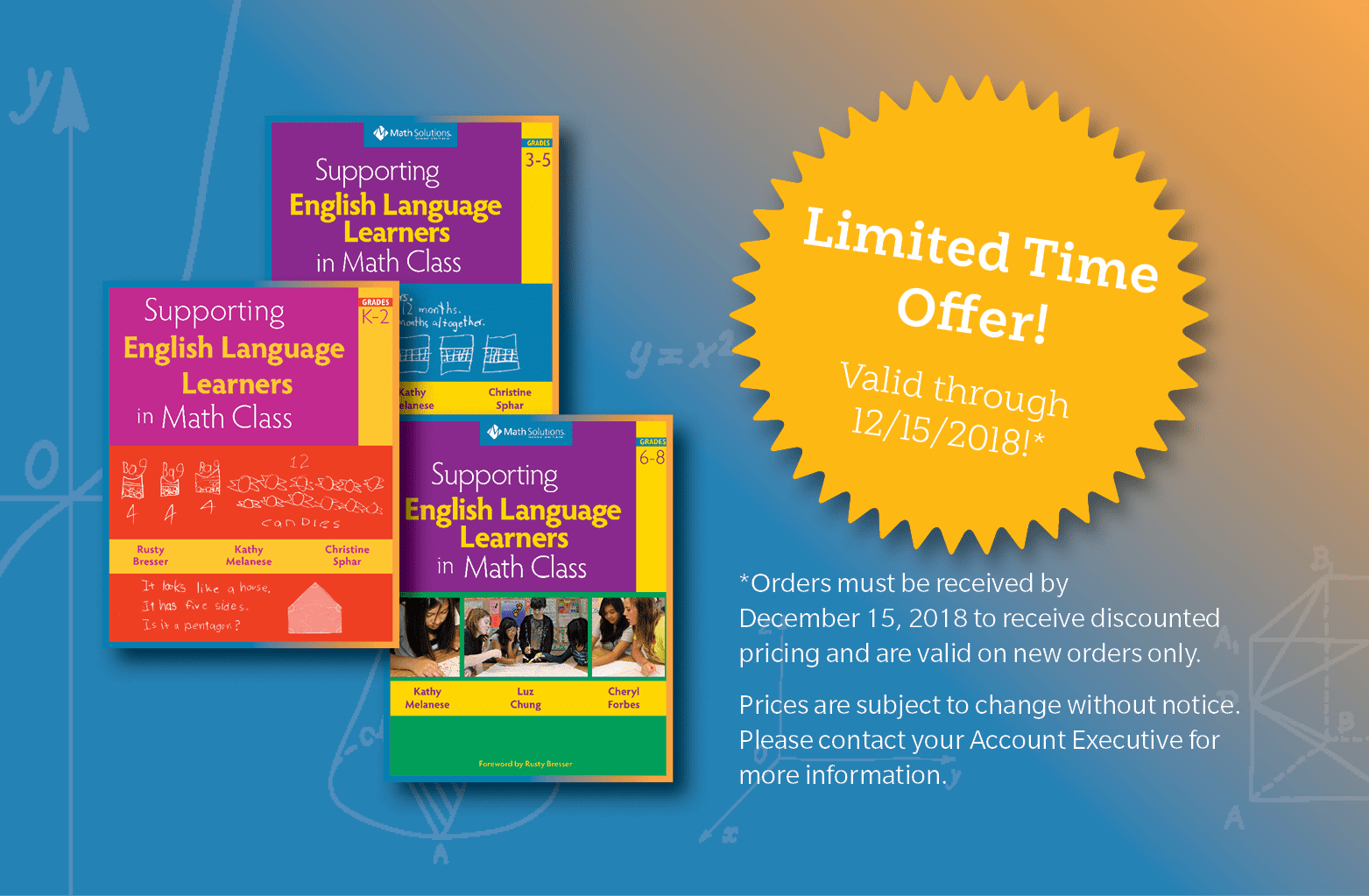 For a limited time, we are offering a special bundle that includes:
For more information on this special offer, fill out the adjacent form.