by Math Solutions Professional Learning Team, January 10th, 2018
Word problems have long been difficult and frustrating for students to solve and for teachers to teach. A colleague recently forwarded an email from a woman looking for resources to help her fourth-grade granddaughter with word problems. I thought for several days about how to offer positive support to both the grandmother and her granddaughter.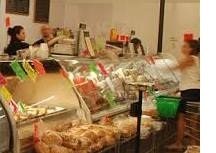 by Math Solutions Professional Learning Team, October 10th, 2017
My friend Ann sent me an email about her unsettling experience at the supermarket deli counter. Ann has never felt particularly confident with her math ability, and I was pleased (and amused) that she asserted herself in this situation. Also, Ann's comment to me about the work we face as math teachers rang true.