Join our Fractions, Decimals, & Percentages #NumberTalksChat
by Math Solutions Professional Learning Team, October 20th, 2016
All Blog Posts
It's time to talk fractions, decimals, and percentages! Please join @Math_Solutions for our third #NumberTalksChat on Twitter next Wednesday, October 26th at 8pm ET.
Two participants will be randomly selected to receive advanced copies of Sherry Parrish and Ann Dominick's Number Talks: Fractions, Decimals, and Percentages. Join us for a lively discussion on strategies and techniques for implementing fractions number talks in the classroom. We're excited to chat with you!
Here is a preview of the questions we'll be asking, and a new sample video of a fraction number talk in action. We hope you can join us!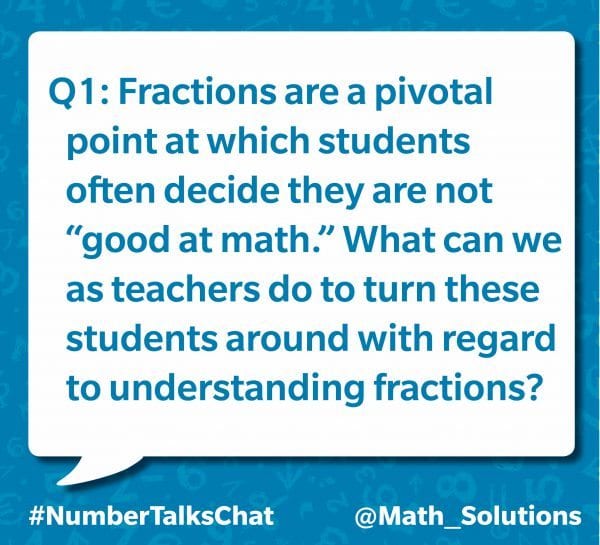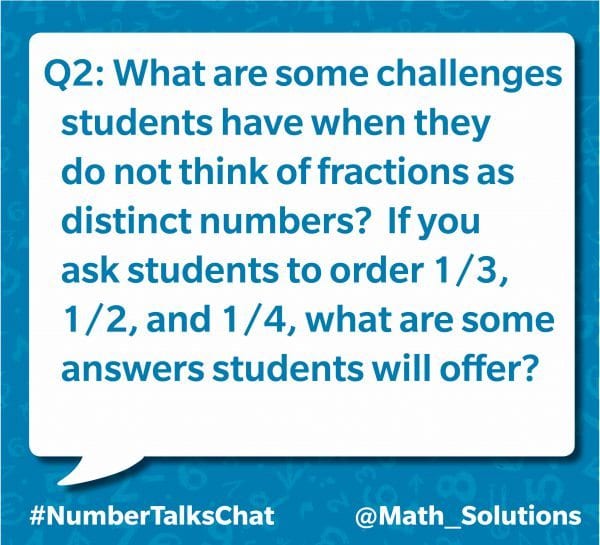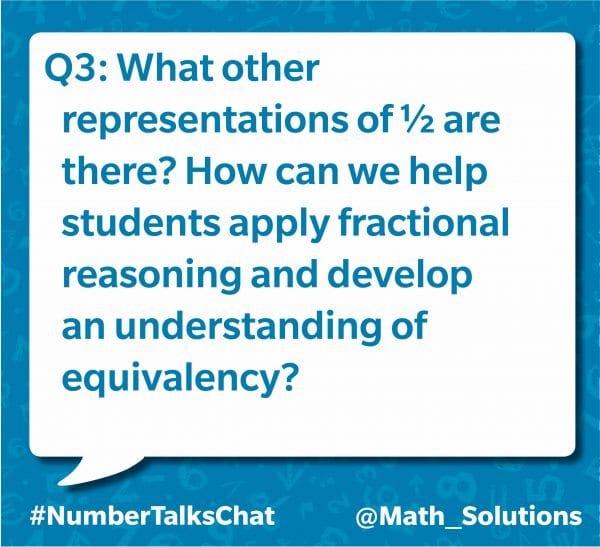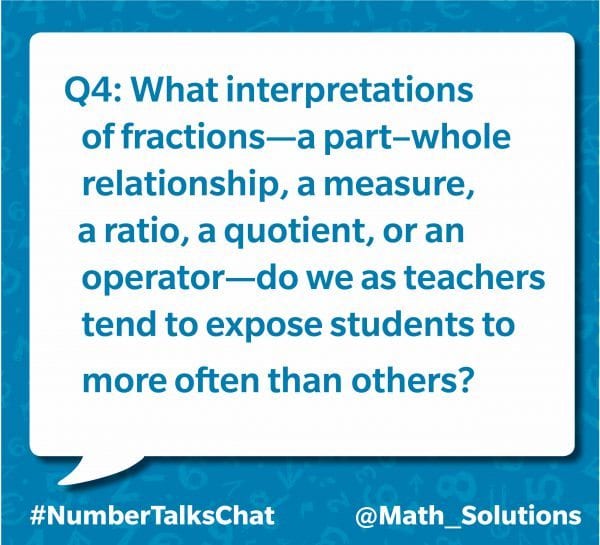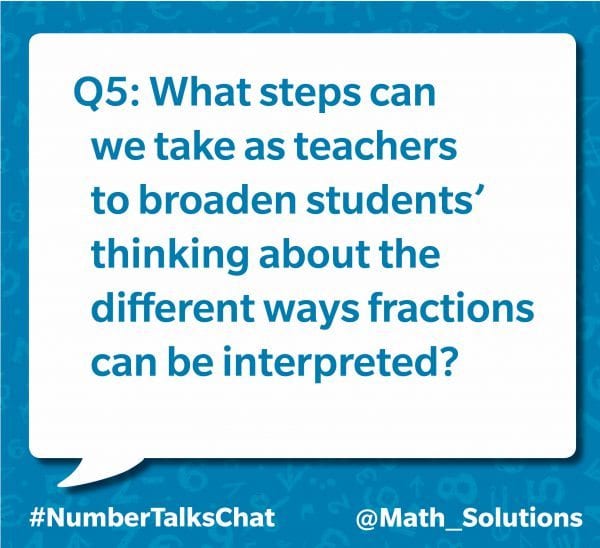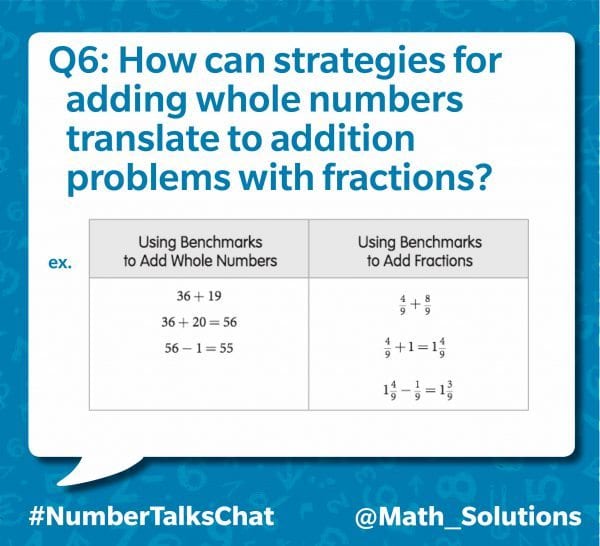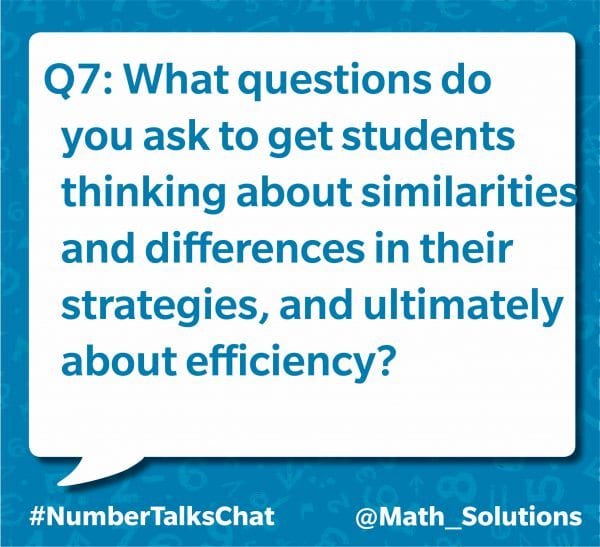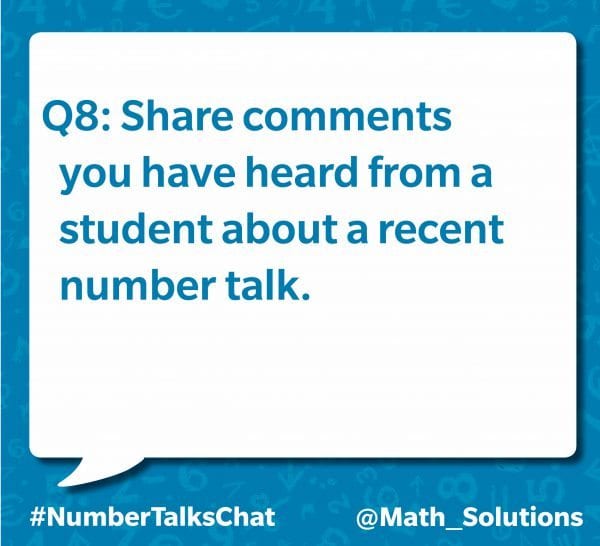 Video of a Fraction Number Talk in Action: