Join our second Fractions, Decimals, & Percentages #NumberTalksChat on Twitter!
by Math Solutions Professional Learning Team, November 23rd, 2016
All Blog Posts
It's time to talk fractions, decimals, and percentages! Please join @Math_Solutions for our third #NumberTalksChat on Twitter next Wednesday, November 30th at 8pm ET.
Two participants will be randomly selected to receive copies of Sherry Parrish and Ann Dominick's Number Talks: Fractions, Decimals, and Percentages. Join us for a lively discussion on strategies and techniques for implementing fractions number talks in the classroom.
Chat with your fellow educators to
learn how to…
implement a number talk;

set up your classroom
for engaging students;

introduce fractions into your classroom number talks;

support other teachers with number talks ideas.
Here is a sneak preview of our questions
Watch this sneak peek at Classroom Clip 1.2 from Number Talks: Fractions, Decimals, and Percentages on Establishing a Safe Learning Community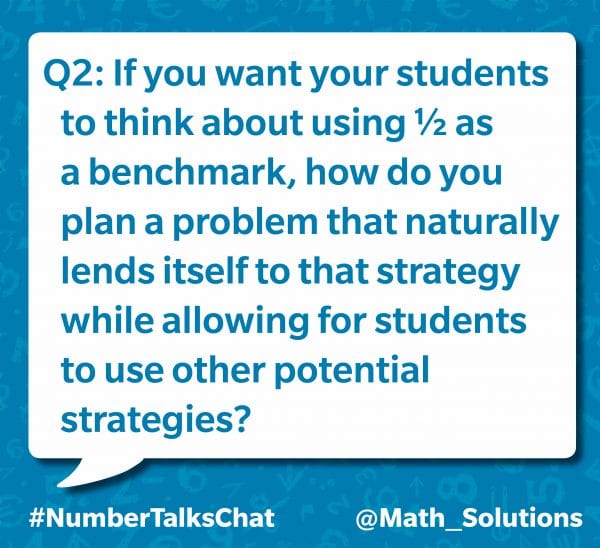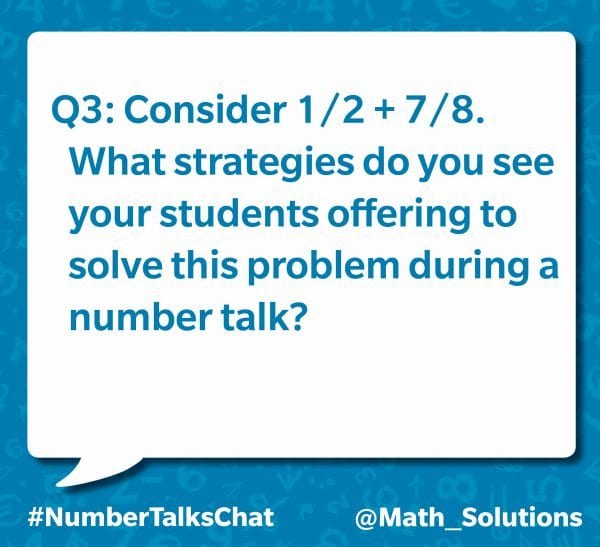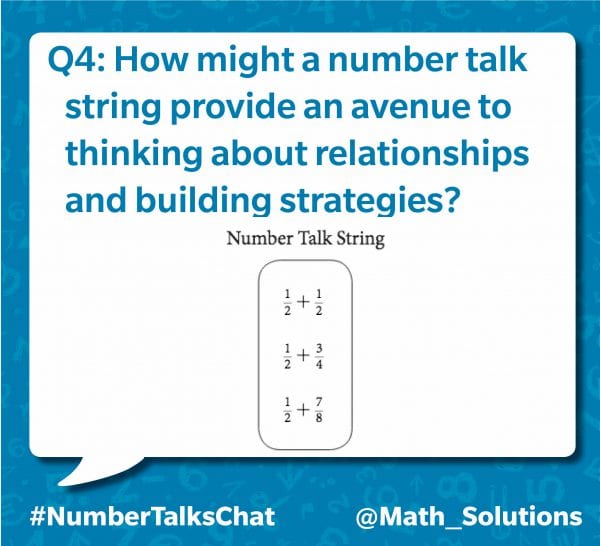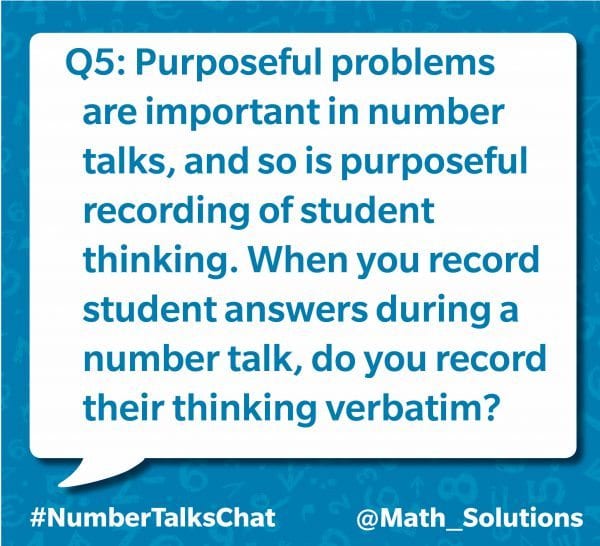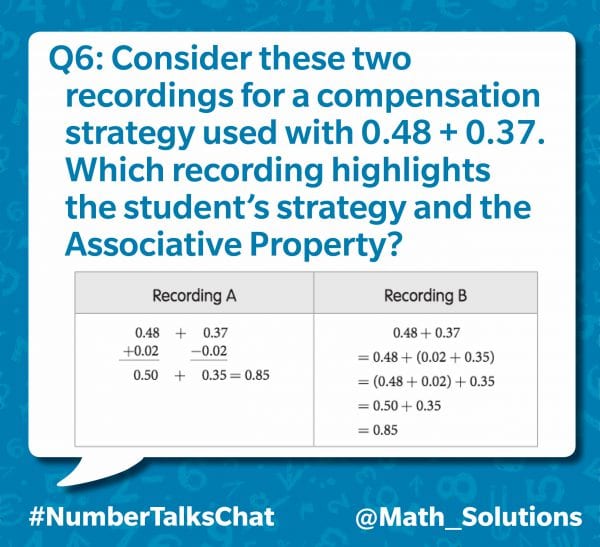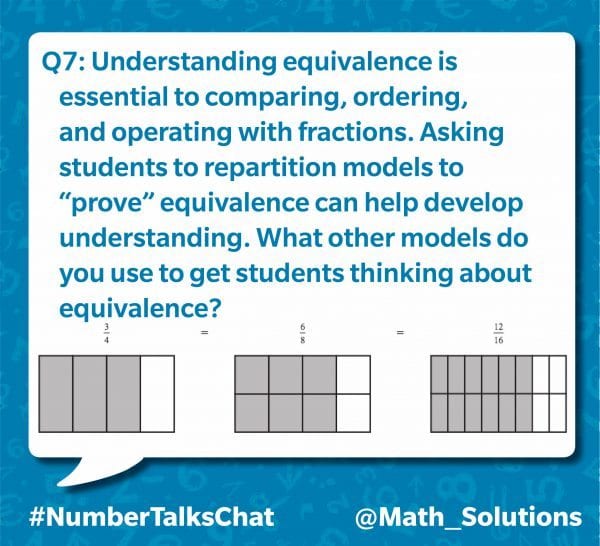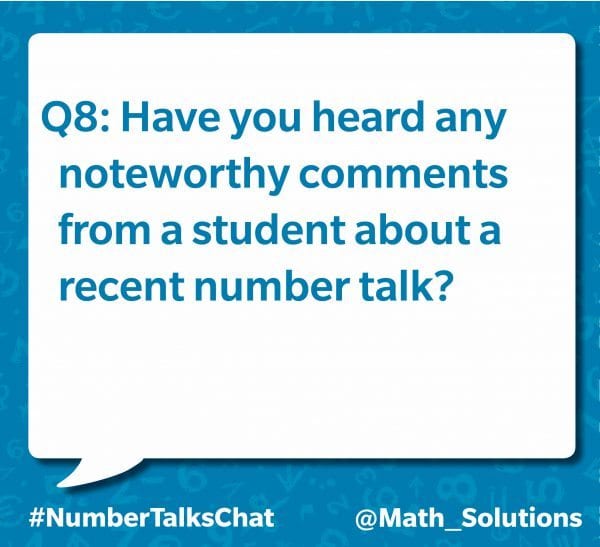 We're excited to chat with you!
If you aren't familiar with Number Talks, check out this short introduction video from authors Sherry Parrish and Ann Dominick: