Join our second #NumberTalksChat on Twitter!
by Math Solutions Professional Learning Team, September 22nd, 2016
All Blog Posts
It's that time again! Please join @Math_Solutions for our second #NumberTalksChat on Twitter next Wednesday, September 28th at 8pm ET.
Two participants will be randomly selected to receive a copy of Sherry Parrish's Number Talks: Whole Number Computation. Join us for a lively discussion on strategies and techniques for implementing number talks in the classroom, and for your chance to win this award-winning resource. We're excited to chat with you!
Here is a preview of the questions we'll be asking, and a new sample video of a number talk in action. In this month's chat, we'll discuss creating purposeful number talks for your classroom. We hope you can join us!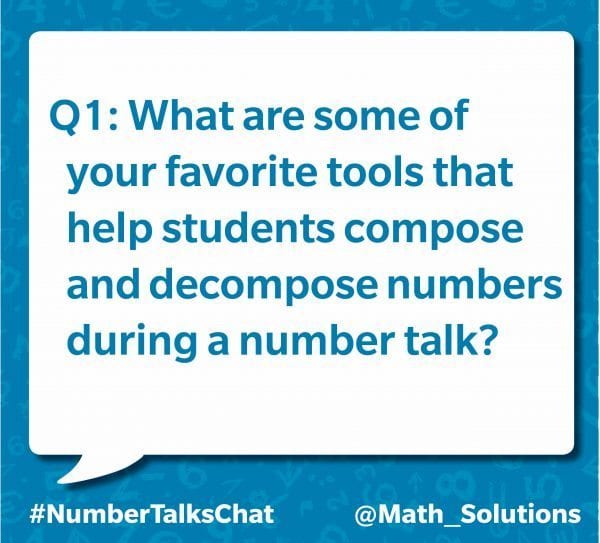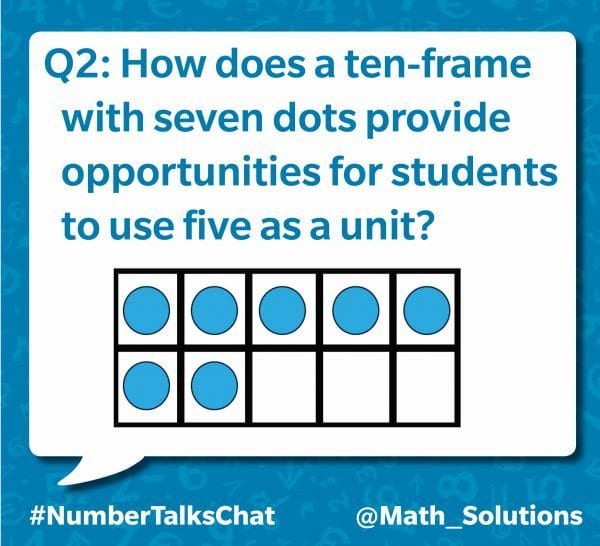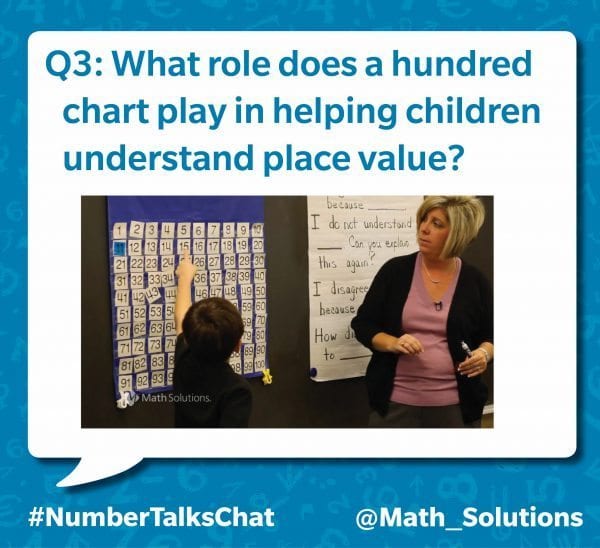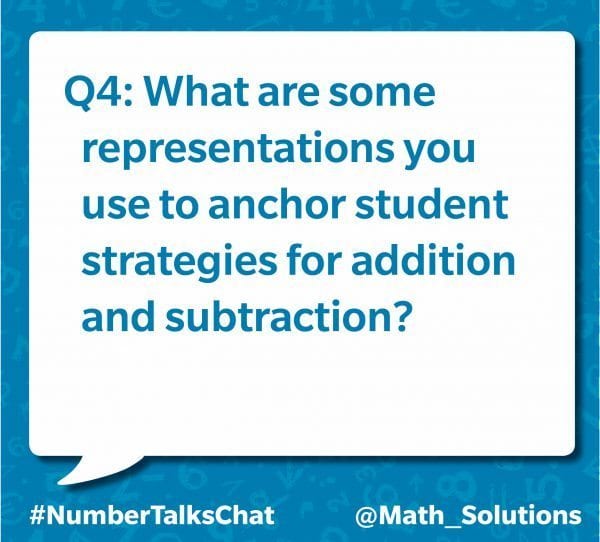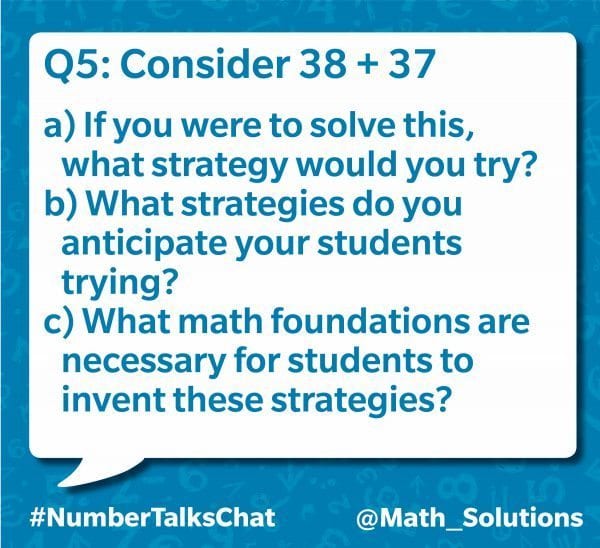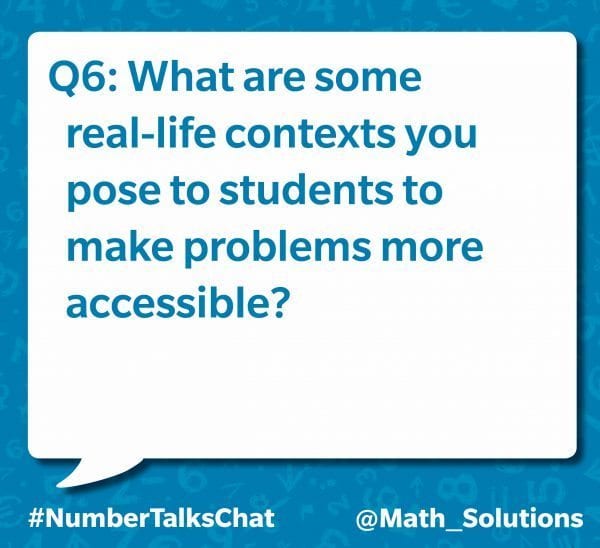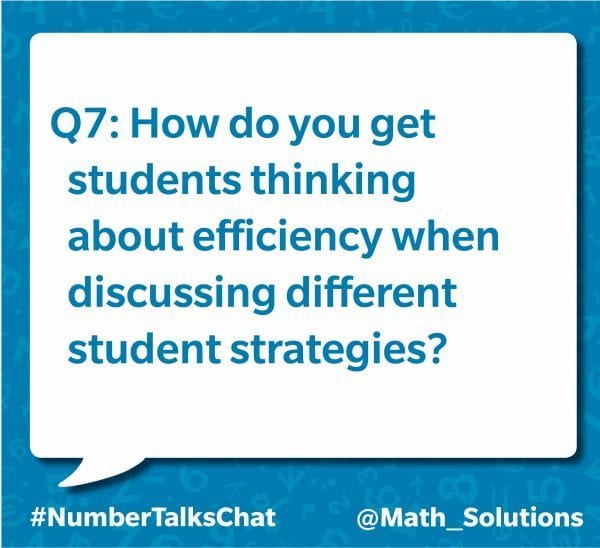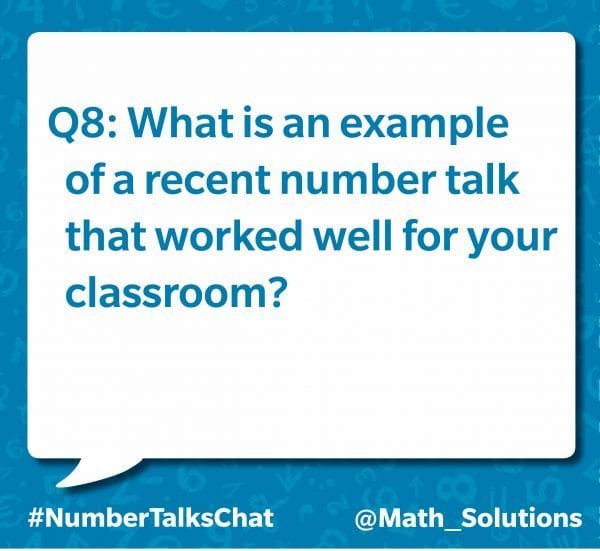 Video of a Number Talk in Action (to accompany Q5 in our #NumberTalksChat):
As you watch this "38 + 37" number talk, keep these questions in mind:
Are there some strategies that seem to be more efficient for this problem?
If you were to solve a similar problem, which strategy would you try?
What math foundations are necessary for students to successfully invent these strategies?