"Mathematics and Social Justice": Method to the Mathness Podcast Episode 4 with Tonya Clarke, Ph.D.
by Math Solutions Professional Learning Team, May 29th, 2019
All Blog Posts
This month's podcast episode spotlights educator Dr. Tonya Clarke. As the coordinator of K-12 Mathematics for a large public school system in the greater Atlanta area, Dr. Clarke knows first-hand the challenge of keeping math relevant for the students she serves. In this episode she shares her incredible experience using current events to spark student interest. Join the discussion on how problem-based learning supports students in connecting mathematics, matters of social justice, and their everyday lives.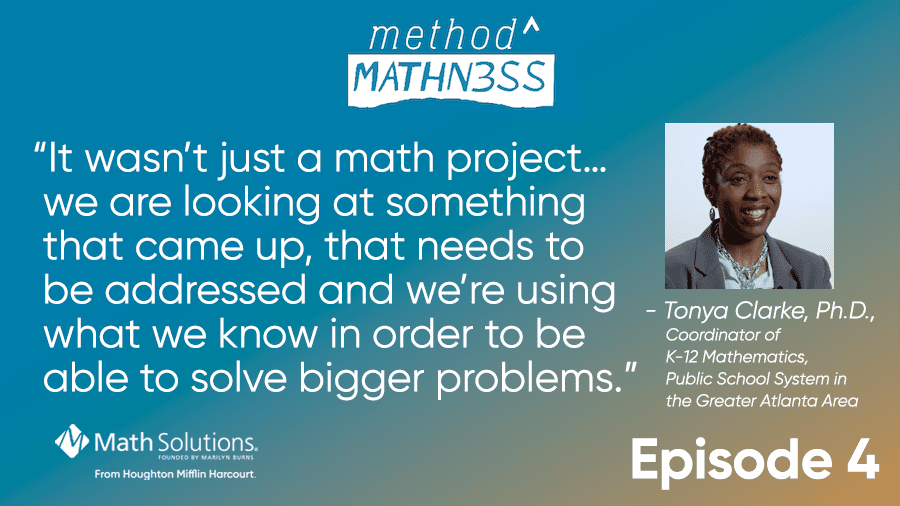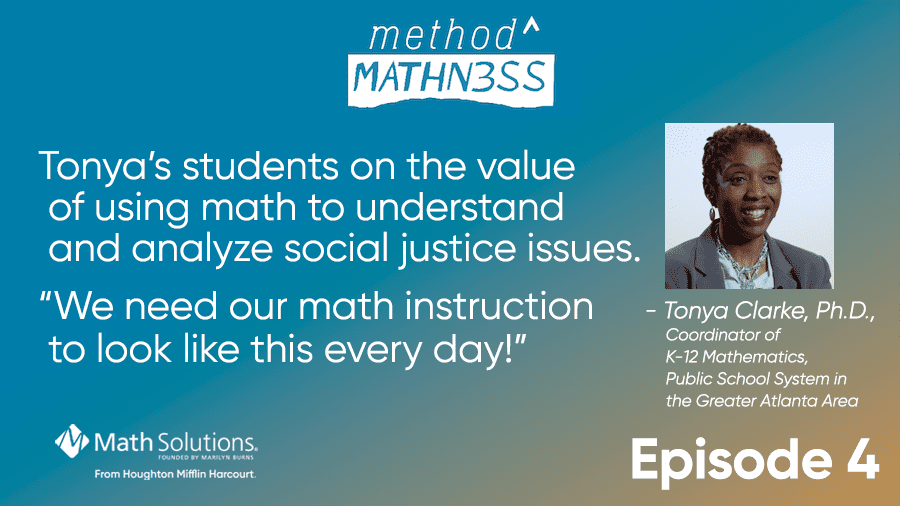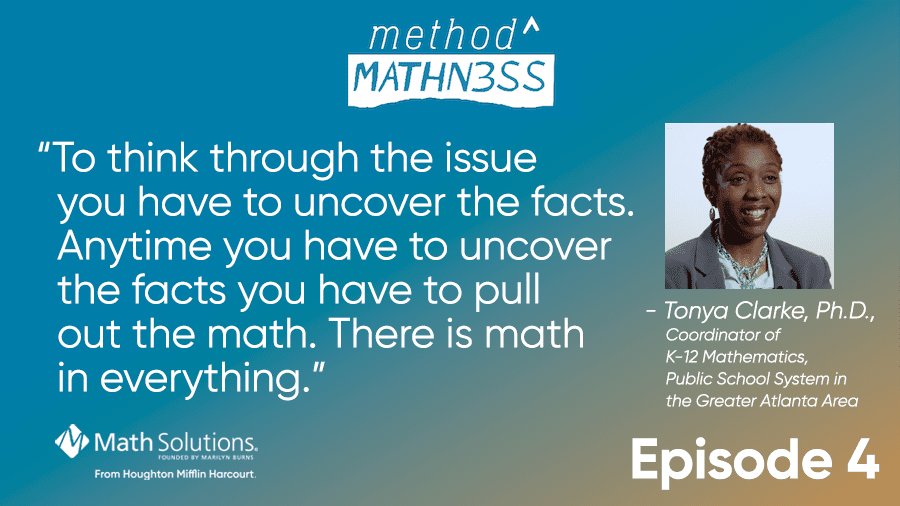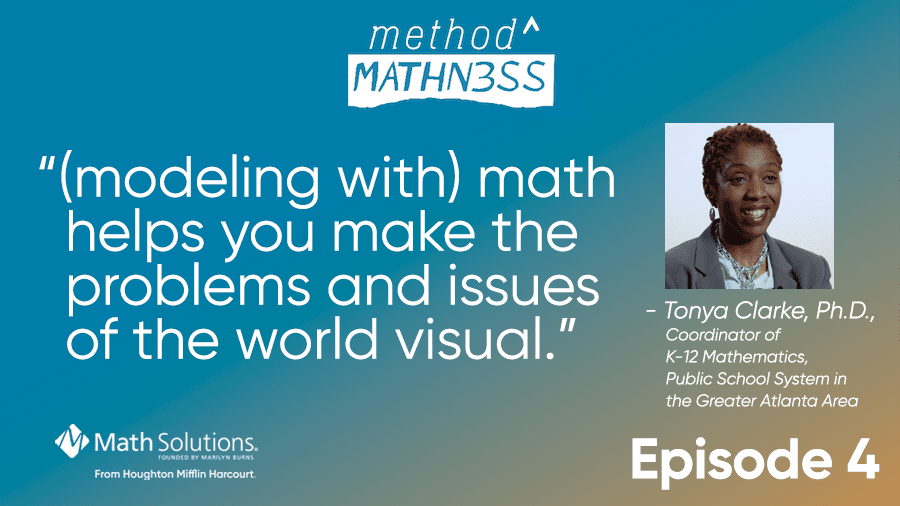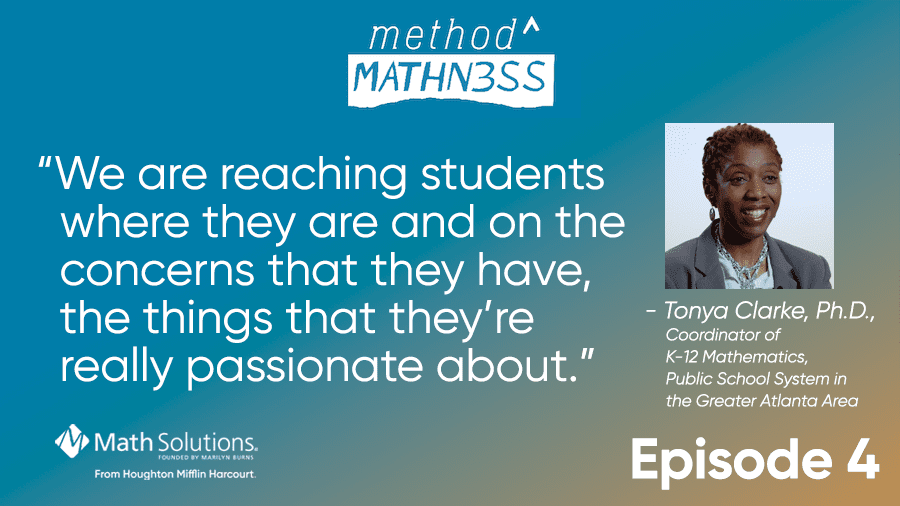 Subscribe to Method to the Mathness: